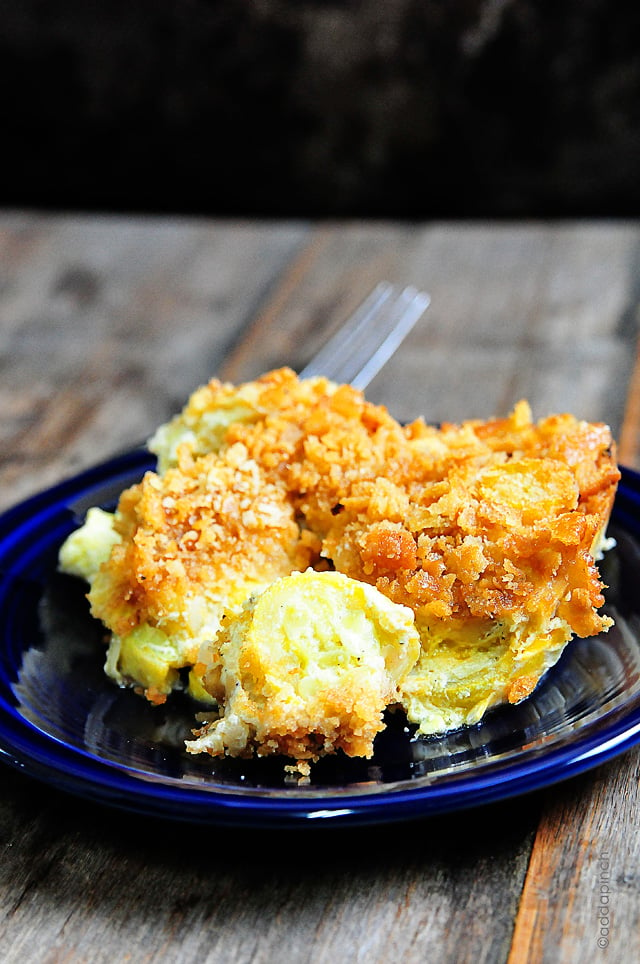 SQUASH CASSEROLE
Black Eyed Pea Restaurant Copycat Recipe
Casserole:
5 pounds
medium yellow summer squash, cleaned and cut into 2 inch lengths
1/2 cup
chopped onion
1 c
up
soft bread crumbs(
crumble a few slices of bread/rolls in a food processor
)
2 large
eggs
1 stick
butter
1/4 cup
sugar
1 teaspoon
salt
1/2 teaspoon
black pepper
Topping:
1/2 cup
soft bread crumbs
2 tablespoons
butter, melted
Cut the tips off of the squash and cut each squash into 3 or 4 pieces. Drop the squash and chopped onion into a large saucepan with enough boiling water to cover. Return to boil, reduce heat and cook until tender. Drain well in colander and mash, allowing excess liquid to drain.
Combine with beaten eggs, 1 cup breadcrumbs, butter, sugar, salt, onion, and pepper. Turn into a greased 3 quart casserole. Toss the remaining bread crumbs with melted butter and sprinkle over top of casserole.
Bake at 350 degrees for 30 minutes, until lightly browned.
Serves 4-6.